Open Hardware
As part of our efforts to help improve the scientific output in the continent, we are training researchers to adopt Open Science principles, for a more equitable, reliable and reproducible science. We are specifically providing training in the use of open-source tools for data analysis and for the development of research equipment.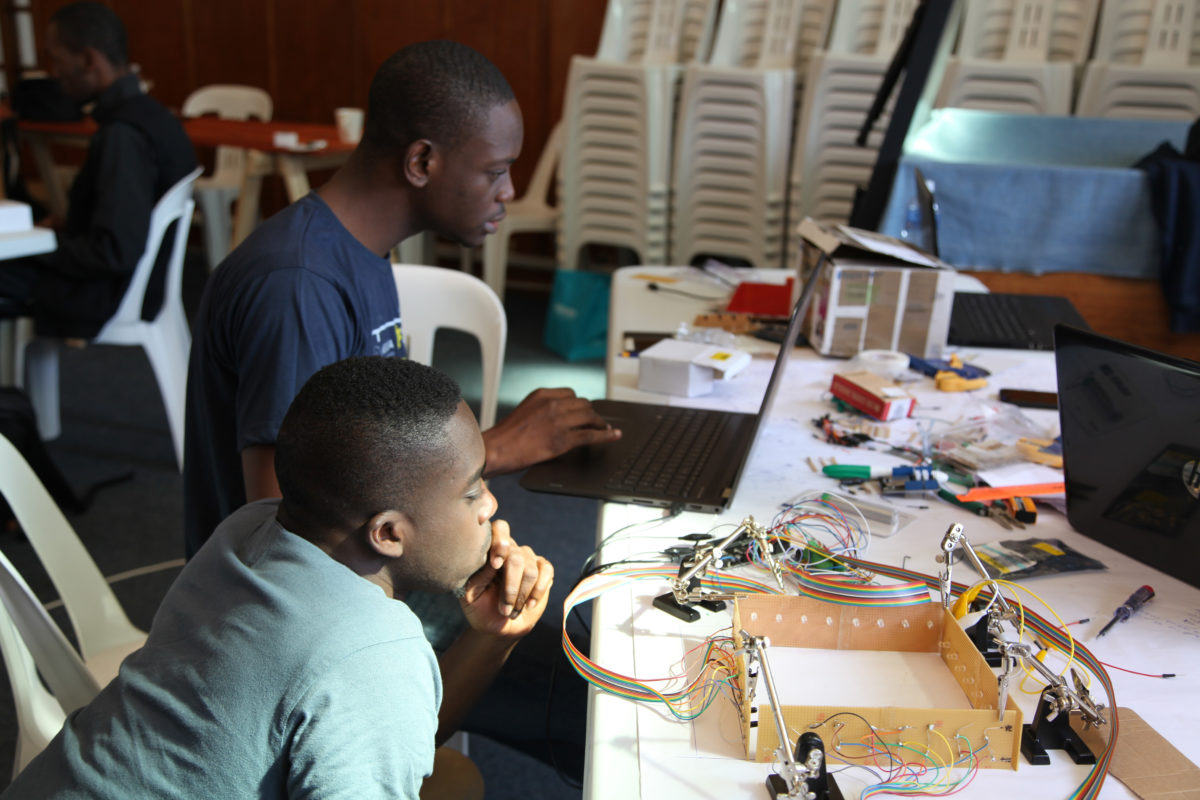 Creating Open Science hardware to...
The ability for anyone with an internet connection to create and share ideas and pieces of code freely over the internet has redefined software engineering from a niche for only for few specialists to the global community. But the open source movement does not stop there. Recent development of key open hardware tools make it possible to build real, physical machines, ranging from simple household items to complex and highly specialized laboratory equipment. Two developments are key: Cheap microcontroller boards, such as the <10€ Arduino, and the steeply falling costs of 3D printers (today a state-of-the-art printer can be purchased for below 300€).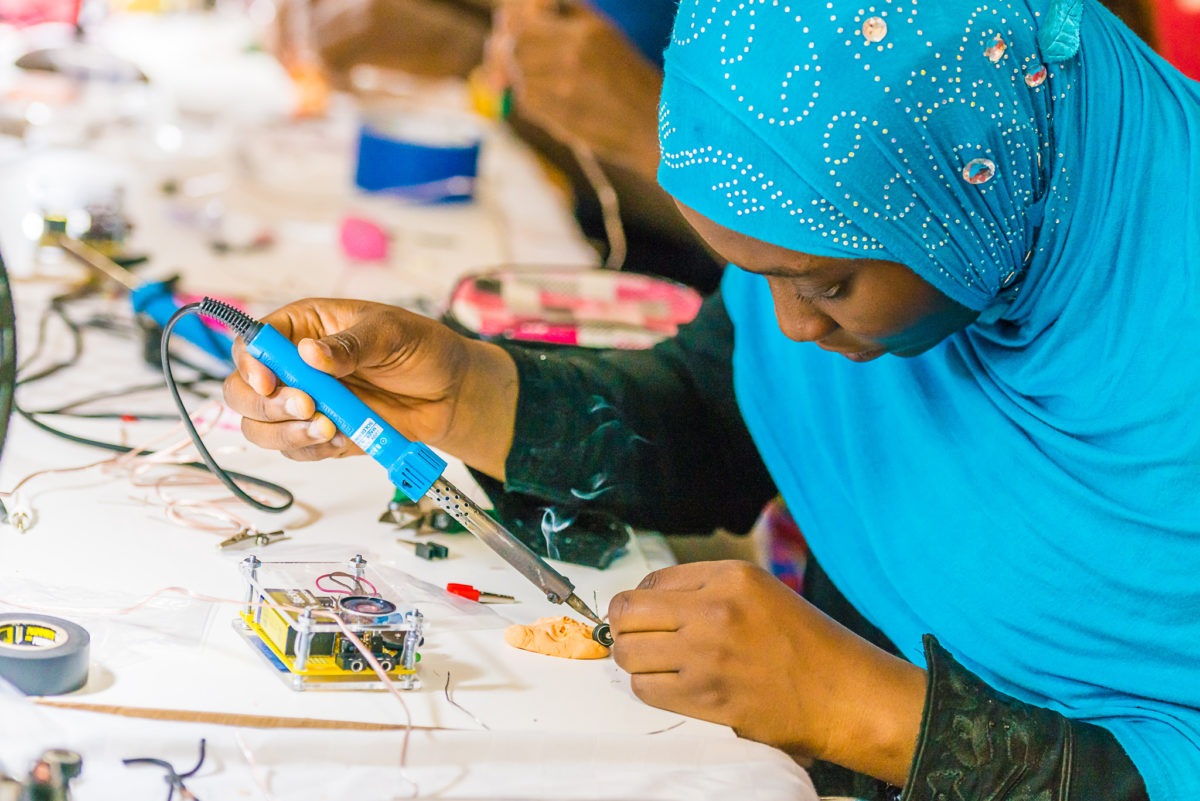 Create opportunities!
Therefore, it is today both affordable and possible to set up a complete home-factory for sophisticated scientific equipment for under 1,000€. The impact of these possibilities can scarcely be overstated. Products are much cheaper than commercial equivalents, customized to specific demands, and can be produced locally within a few hours. Moreover, free sharing of designs via the internet means that the best designs will rapidly find a vast contributor-base to fix bugs or modify for new applications – a global community for free product design.
Building the future of science – Success stories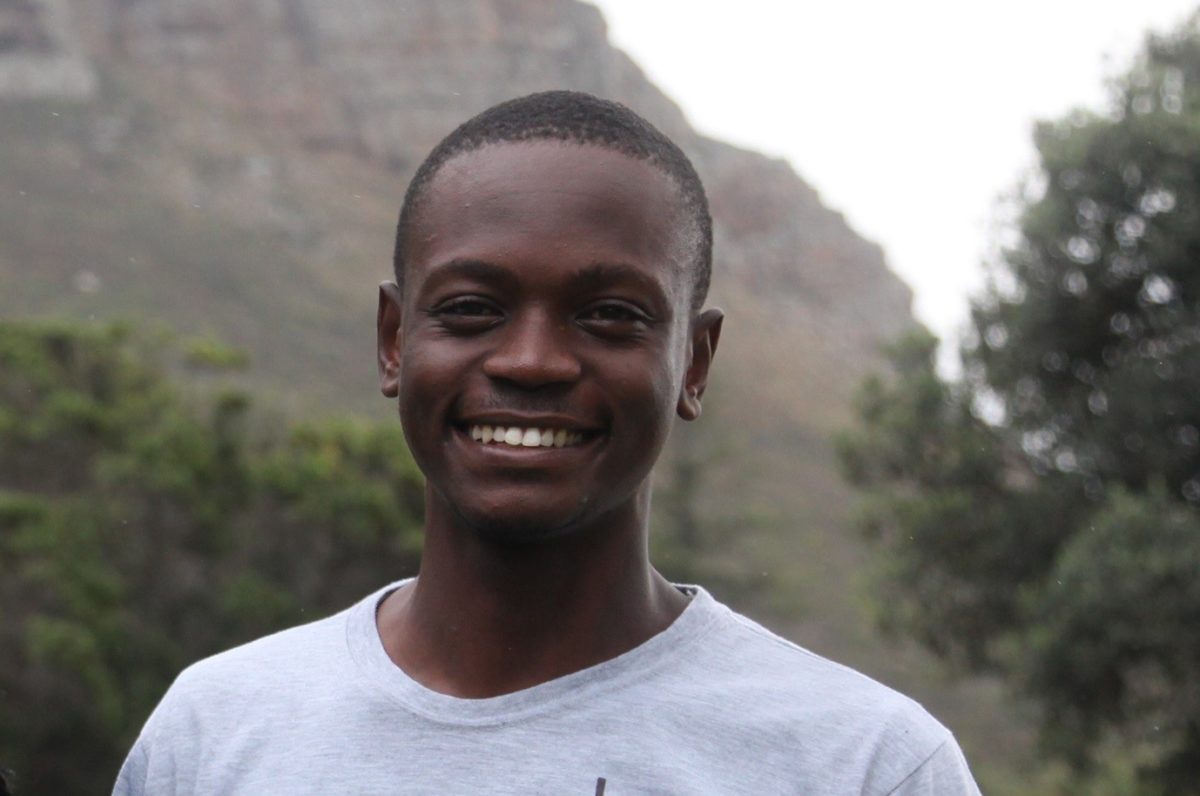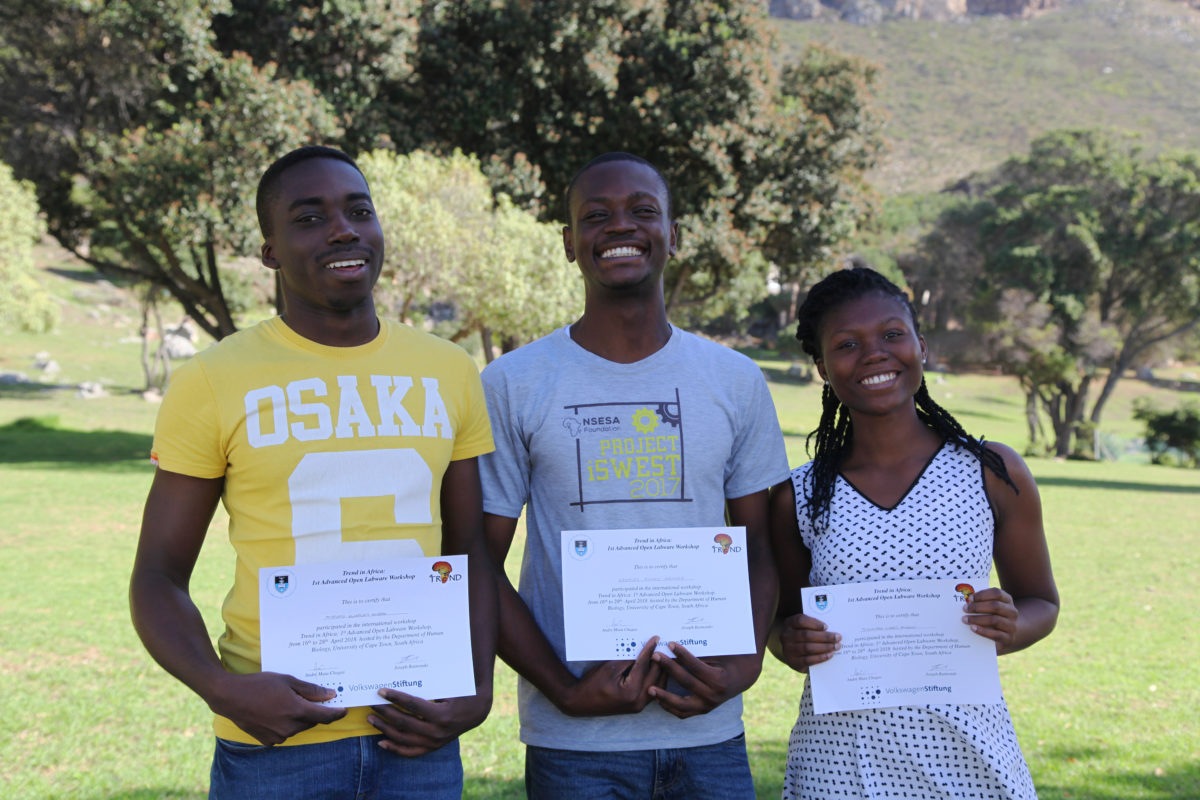 Eli Ampofo, Viktor Kumbol and Mary Twumasi
Viktor Kumbol
"I consider the TReND Open Labware Workshop in Cape Town, 2018 as a very significant milestone in my life. I had been tinkering with electronics since high school; and in university, I started running workshops for high school students with my NGO, Nsesa Foundation.(…) I was conducting my masters' research at the time and I had been planning to build a passive avoidance box (which was not available at my school at the time) for some experiments. But I had never heard about open science hardware. So the TReND workshop was really an opportunity for me to finally merge my two passions, innovation and research.
At the workshop, I was introduced to open science hardware and learned how to build, test and document lab equipment. After two fun weeks of building, I and my teammates, Eli Ampofo and Mary Twumasi built a prototype of Actifield, a low-cost, open-source actimeter. One of the most valuable things I learned at the workshop was why it was important and how to document open labware. The facilitators were very supportive even after the workshop as we revised our manuscript to publish the paper on Actifield. Indeed, I made very good friends and mentors at the workshop, Andre and Louise.
Thereafter, I knew that I was going to be involved in promoting open labware in Africa. One of the biggest challenges to research on the continent has been accessing lab equipment, and I believe open science hardware is a viable solution to this problem. So after the workshop, I took part in the Mozilla Open Leaders program to gain more training in leading open projects. I took inspiration from the TReND workshop to launch DIY Labware, a project to train scientists in Ghana to build their own lab equipment with funding from Mozilla. (…) A journey of a thousand miles begins with one step. For me, the TReND workshop was my first step in to open science hardware and I will remain very grateful for the opportunity."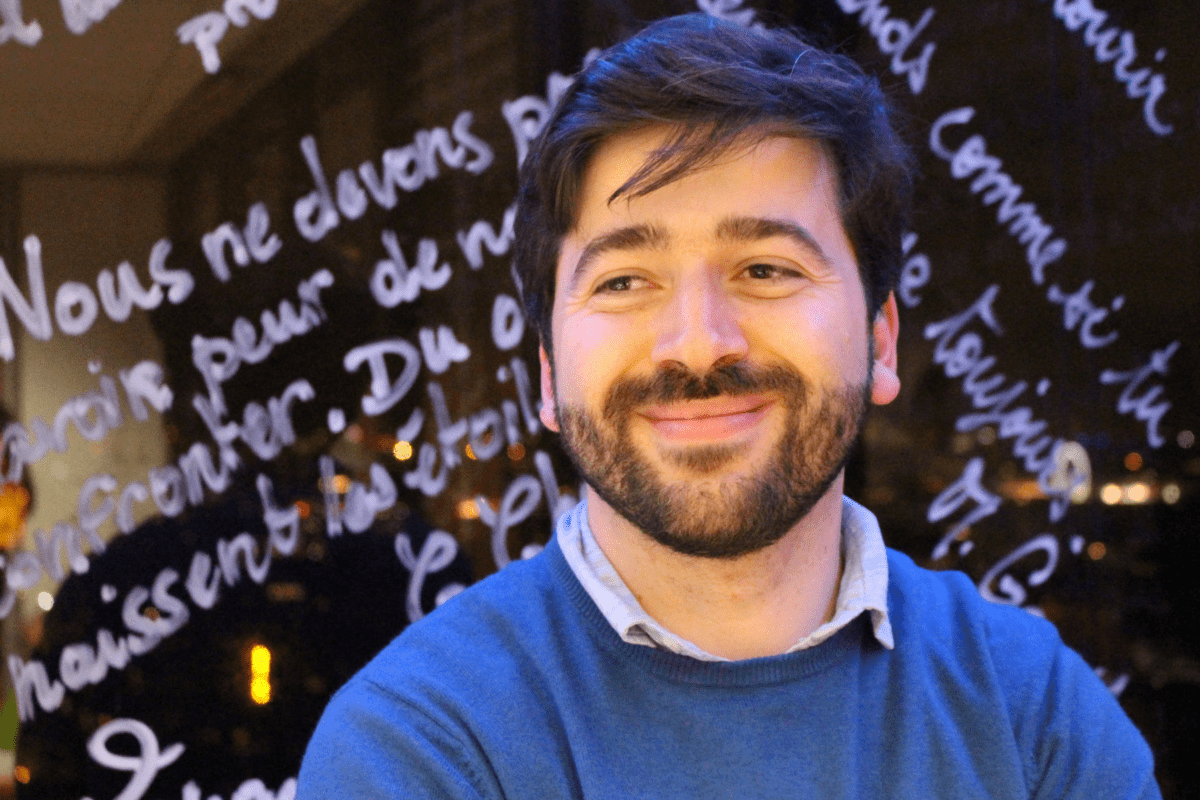 André Chagas
Open Source Coordinator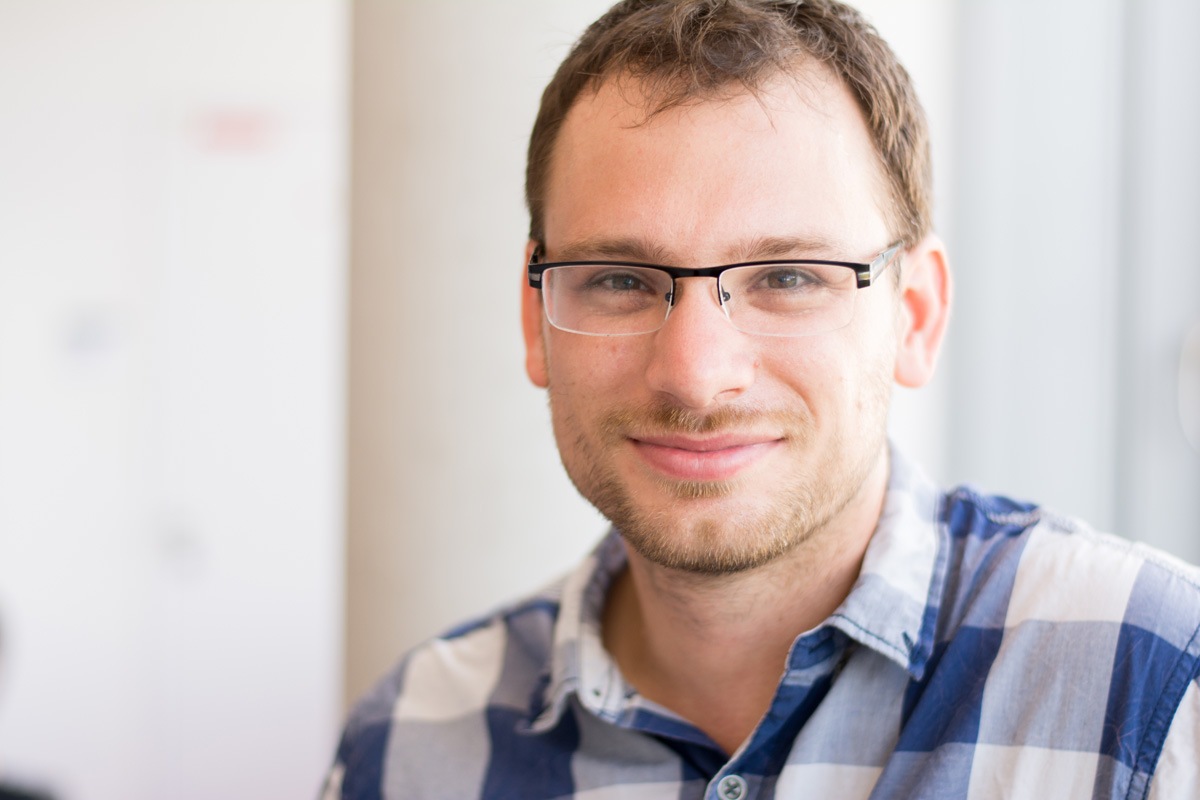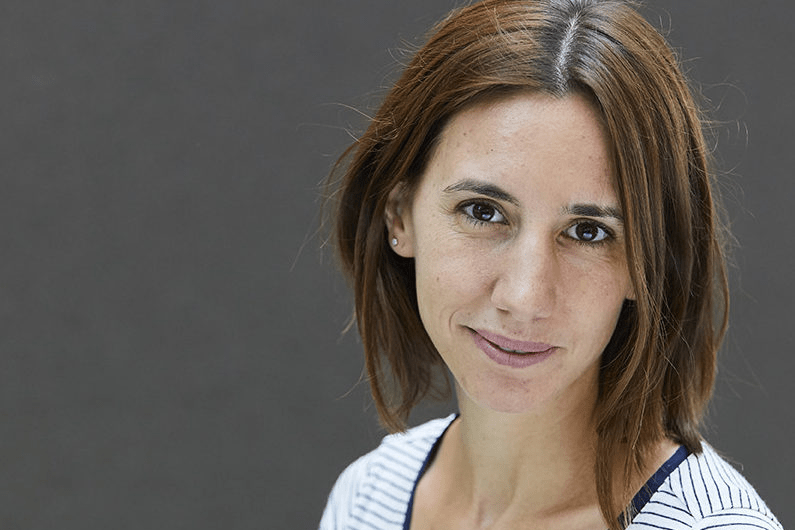 Lucia Prieto Godino
Open Biology
After two weeks of intensive hands on training, the 2nd Open Labware workshop is close to conclusion. Here, at the Department of Physiology in the University of Ibadan, Nigeria, participants from seven different countries are learning about open source technologies,...
We are excited to announce the second installment of our VolkswagenStiftung-sponsored "Open Labware" course on 3-D printing and electronics to build your own lab equipment. The course will be held at the Department of Physiology at the University of Ibadan, Nigeria....