ONLINE VOLUNTEERING PROGRAM
Due to COVID 19, the TReND in Africa team has decided to suspend, until further notice, all our presential programs. In order to continue our work we are focusing our efforts on our online volunteering program.
As the entire world became familiar with online working we believed this is a new and extremely beneficial opportunity for our volunteers to engage with African students, lecturers, researchers and professors in one-to-one e-meetings or small group zoom classes.
This program will serve as a direct and custom experience for our volunteers and partners in Africa. We hope that this will also serve as a starting point for a long term collaboration that can be followed up with a in person interaction once travelling is safe again.
Volunteering in Africa
Do you have some time after your PhD, a few months between postdoc contracts, some weeks of vacation or fancy an interesting sabbatical? This program is for you! If you have ever wondered what you will be doing with all the knowledge you have acquired during your academic career and you want to explore options off the beaten academic track, then it's time for you to volunteer at an African university as a teacher or researcher in the subject/s of your expertise!! African scientists can profit from your knowledge, no matter in what discipline you are.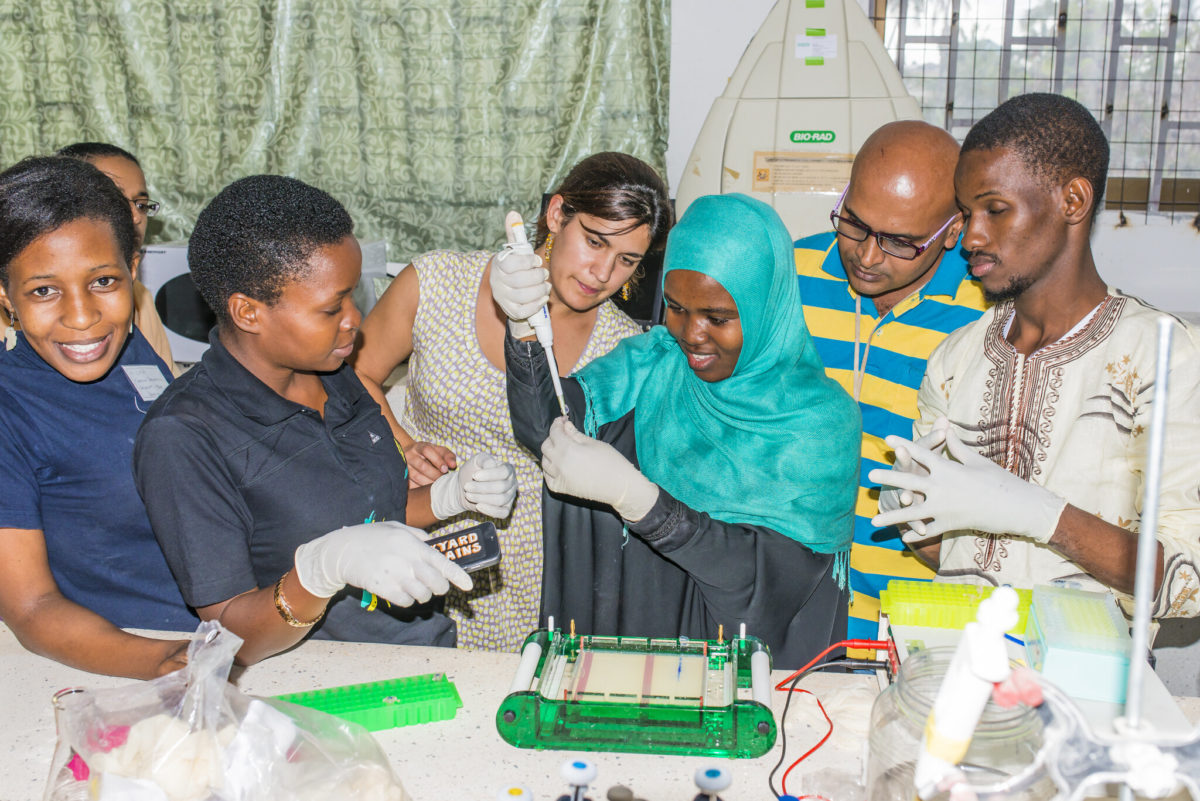 Why it is important
The African university landscape is ever expanding – you ain't seen anything yet! To support their current massive growth, these universities need ever more qualified graduates to take leading roles in both teaching and research. You can help train the trainers of the next generation of African science students!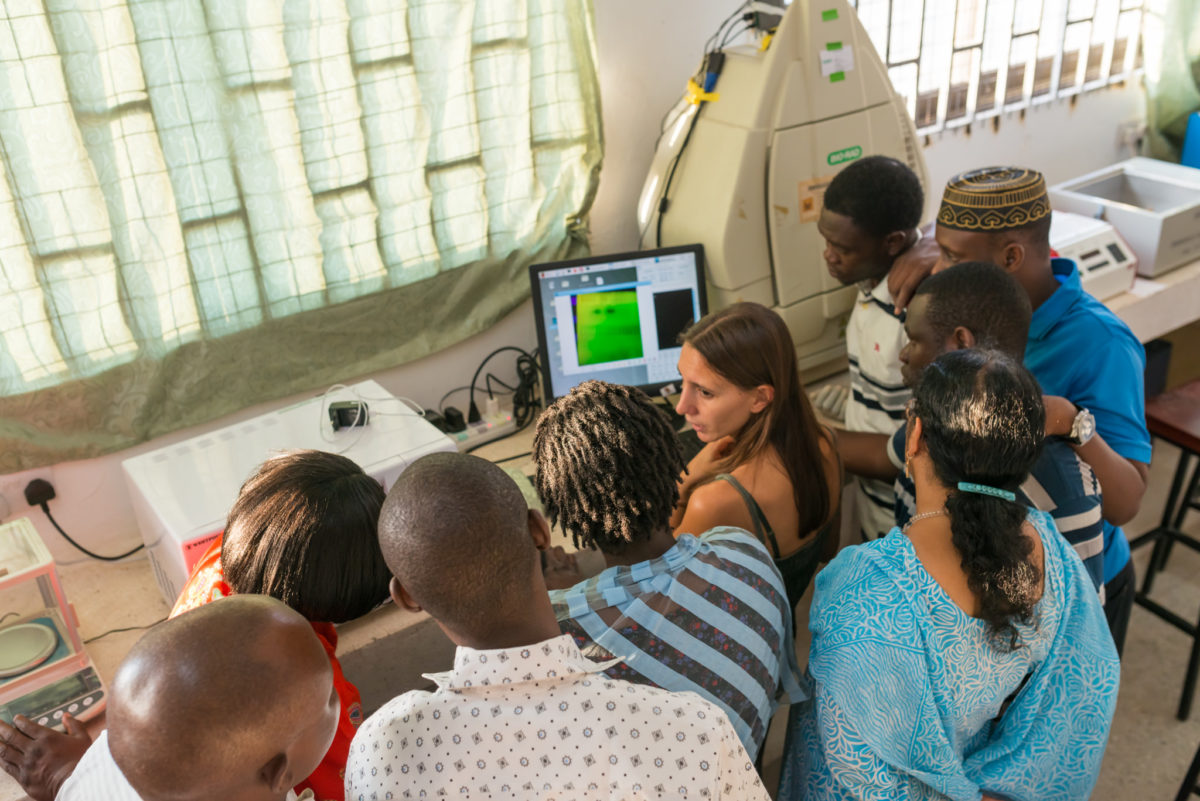 We are looking for you!
Do you hold an MSc or PhD degree from a university in the developed world? Do you want to live and work in Africa for some time, using your professional expertise? Then this program is for YOU  – fill out our online form now!
Volunteering at African Universities
Many African universities are growing and are keen to host highly trained scientists from abroad to help move forward their existing academic and research programs. Over the years we have developed a network of partner universities all over Africa. If you apply to the volunteering program, we will find a matching hosting institution for you based on your expertise and interests and the university's needs. We will also help you organize your stay (generally between 3 weeks and 3 months) by putting you in contact with senior lecturers, researchers and/or key authorities at the institution matching your skills.
How does it work?
First you apply to the program

 

via this form.You will be asked to propose a project for your stay (e.g. give a course about a technique you are familiar with or your field of expertise, organize a workshop in experimental design or a journal club, etc.).
Many of our partners are looking for volunteers that can teach basic skills that are usually taken for granted. Basic courses such as critical reading (e.g. journal clubs), basic molecular biology, basic statistics, scientific writing or experimental design are highly demanded!
Based on your expertise and your preferences, we will try to establish a match with a University.
We will put you in touch with our local contact at the selected institution. You will arrange the details of your stay (length, involved tasks, accommodation, dates, etc) with the local staff, and we will assist if necessary.
 If needed and available, we can provide reagents and equipment to be used during the course. This equipment will be donated to the host institution for its use by local researchers and students after you have left, so they can continue applying what they have learned from you.
We will ask you to write a short report about your stay.
The main goal of this program is to provide support to African universities according to their needs. Therefore, it might take some time for us to find a host that requests the skills you have to offer. To increase the chances for a match, we encourage applicants to be, on the one hand, very concrete in their application (i.e. propose a structured plan of work, such as a course or a series of journal clubs), and at the same time very general (i.e. a course on basic molecular biology techniques will be more appealing to our partners than a course on your very specific research topic). Additionally, it is important to apply around six months before your desired traveling date if possible.
A more detailed volunteer guide is available for people who sign up for the program.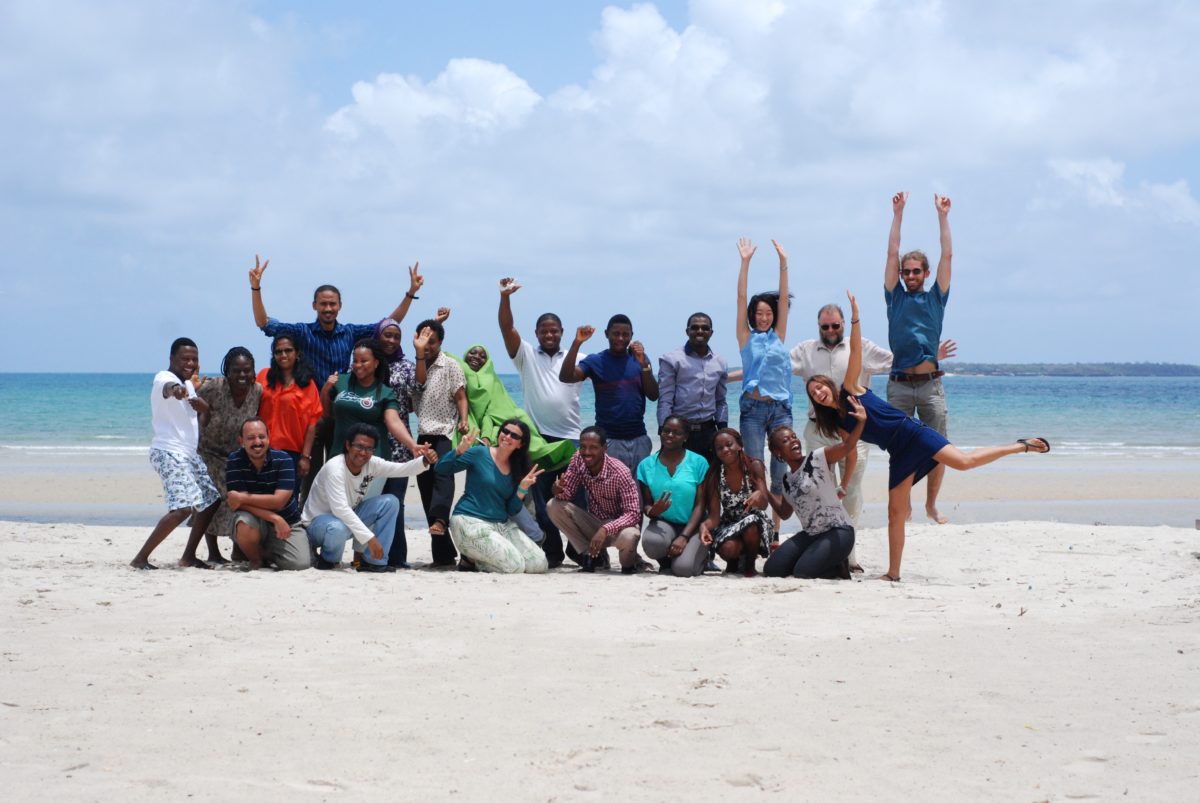 The right contact for you!
Because there is always need for highly trained graduates to join the academic staff at Universities throughout Africa, the opportunities are endless. You will have the freedom (and the responsability) of writhing your on project. We will   We don't provide the job, we just mediate.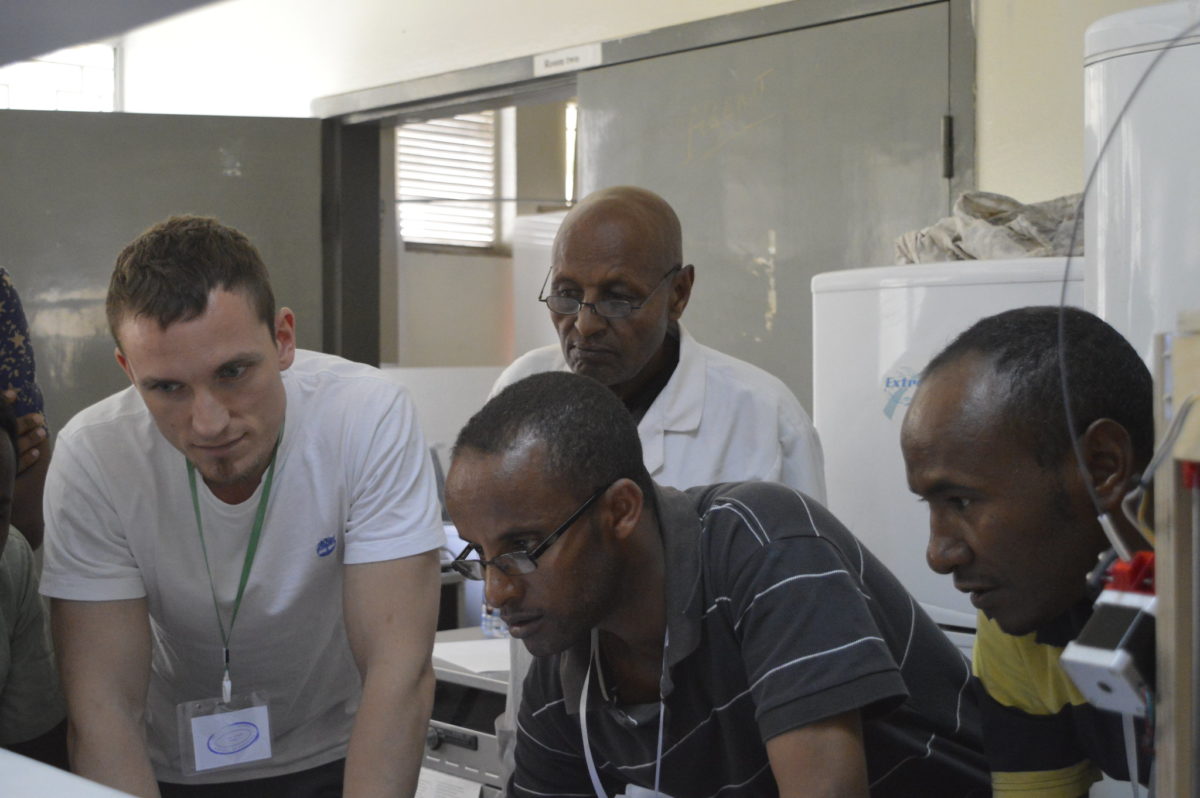 Dr. Jens Klinzing
We established a small 3D-printing laboratory in Brazzaville, providing the infrastructure to one day develop and manufacture medical equipment. The Congo has a very special atmosphere and I hope, our highly motivated students become the first members of Brazzaville's growing 3D printing community. Feb 2018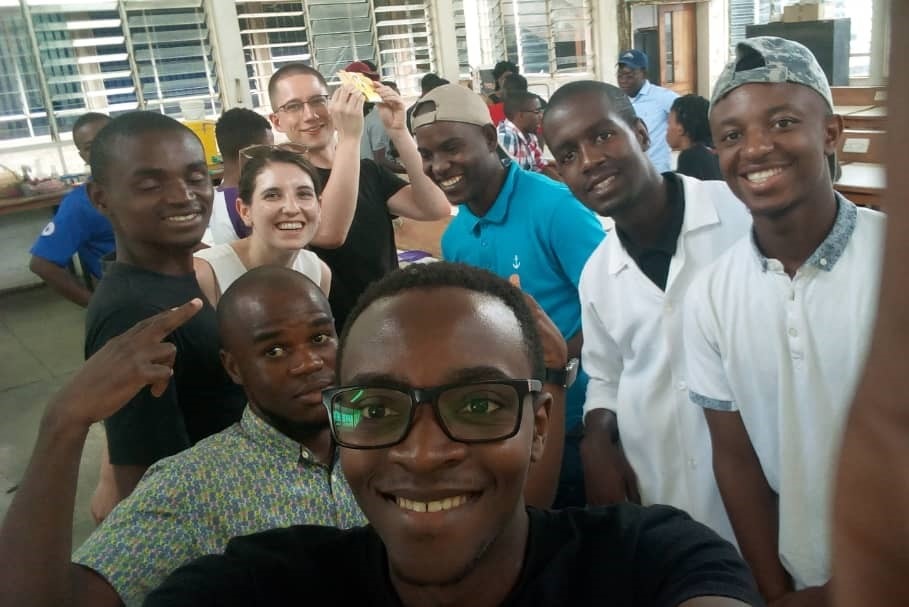 Dr. Renee Hartig
"I first went down to Africa in January 2019, whereby I had organized a multi-national, multi-cultural educational program hosted by the Universities of Nairobi (Kenya) and Zambia. The impact we made and the feedback we received ensured that the trip would certainly not be the last. It is a firm belief that strengthening partnerships comes with building relationships and trust, and with that my team and I will return to Africa in 2020 to not only pick up where we left off but also to push forward our initiative of training the next generation of scientists." NOV 2019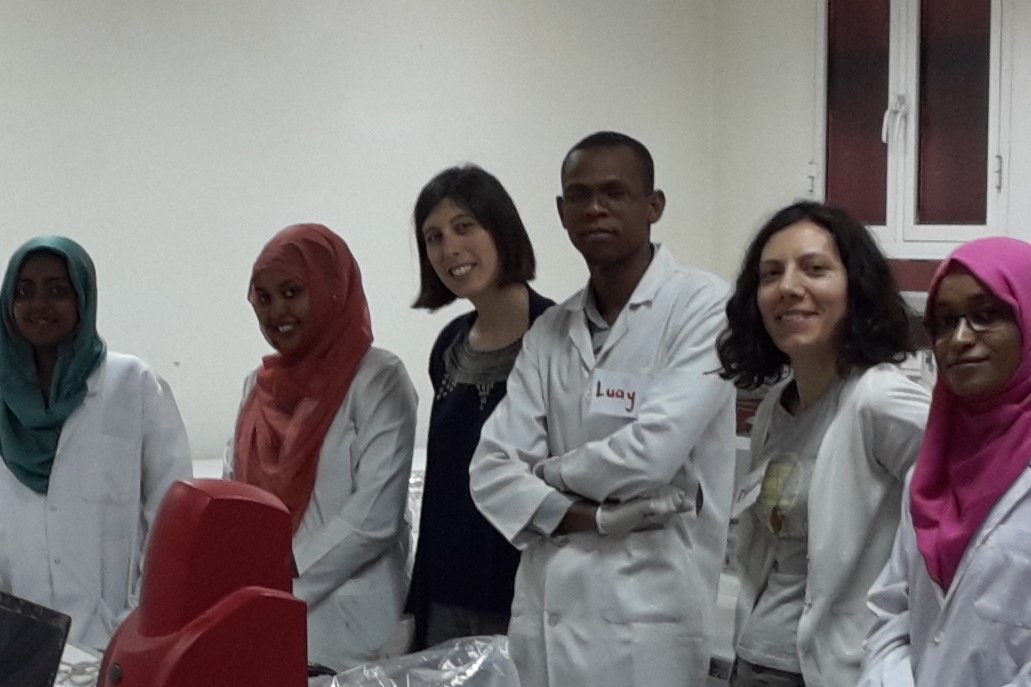 Dr. Luisa Vigevani
In April 2017, Luisa Vigevani went to the University of Khartoum, Sudan. There she held a workshop on qPCR for the students, who were "very nice and enthusiastic". Luisa also told us that "it was a great experience" and beneficial for her as well, as she learnt "how to organise a course" and a lot on "Sudanese culture and research".
FAQs
Is it safe?  Yes, we will only propose destinations that are globally considered as being stable regions of the continent. Indeed, the vast majority of the African continent has been stable for many decades or more by today, and many areas are widely considered rapidly developing economies with vast potential for growth.
What topics can I teach?  Even though TReND started off as an initiative to promote neuroscience research in Africa, in the meantime we have held courses on a variety of topics, including Bioinformatics, Genetics, Model Organisms, etc. Experts in all areas of higher education are needed, including social sciences. For non-biological sciences, please fill out this form and we will see where we have contacts to best suit your expertise.
 Will TReND organize my stay?  No, we will put you in contact with our partners at the university interested in hosting you and you will discuss with them directly all the conditions of your stay (dates, length of stay, accommodation, etc.). Of course, we will assist you and give advice at any time if necessary.
 We are two scientists that would like to go together to the same university at the same time, is this possible?  Of course! In most cases, this can be very helpful and we encourage you to do so, but most of our volunteers have gone on their own and they have had a great time! If you wish to go together with someone else each of you needs to fill out the application, but please mention your plan and the name of the other person.
 I have no money at all right now, what will I have to pay for?  You will have to pay for your transportation costs (i.e. plane/train/bus tickets) from your current location to your host institution (typically ~1000$ USD if you live in Europe or the US). On-site accommodation, local transportation, and meals should be covered by your host institution. The details will be arranged with your host once the contact has been made since different conditions might apply for different institutions. Our partner institutions usually have very restricted financial means, which is why we encourage you to apply for external funding if possible. TReND and your host institution will support your applications. Unlike other NGOs, we do not charge any fees to find you a host.
Disclaimer
TReND in Africa has no legal contracts with neither the partner Universities nor the volunteers and does not accept any liability for any damage or loss or expense as a result of their interactions.